Due to the free PCR project in Hokkaido, the processing time at the laboratory might be increased significantly and it may take more than 3 days to get the results.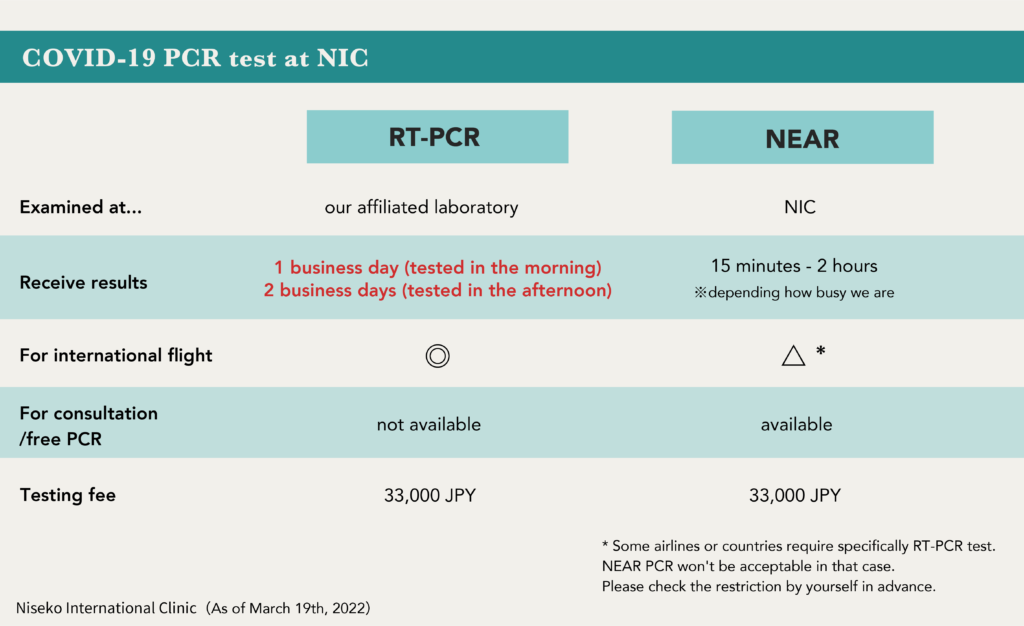 If you would like a PCR test for your flight, we recommend that you have it done at the airport.
If you wish to have your PCR done at our clinic, please check with your airline if you can travel with the "NEAR PCR test", a test method that provides results on the same day at our clinic.
Please note that we provide RAT (Rapid Antigen Test) only for clinical uses.
We recommend that people traveling overseas plan their trip well in advance, including the PCR testing schedule.