First Visitors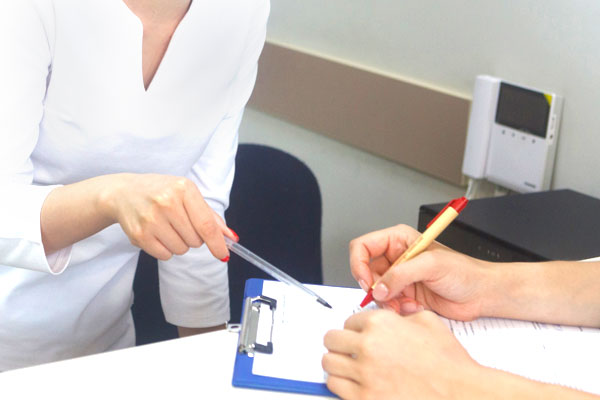 For first visitors, we will discuss your concerns in detail, It is recommended to make a reservation in advance and also please allow plenty of time for your visit. Please also tell us about any medications you are currently taking.
What to bring
If you have any of the following items, please bring them with you. (No photocopies allowed)
* If you are traveling and cannot bring the following with you, please let the receptionist know.

Health insurance
card

Health insurance
card

Medication/
prescription
booklet
Points to note when visiting the doctor
Please bring your valid health insurance card (photocopies are not accepted) for your first visit and the first visit of the month.
If you have changed your health insurance due to employment or job change, please present your new insurance card to the receptionist.
Please inform receptionists of any changes to your address, phone number, or other information on your insurance card.
If you have a beneficiary certificate (medical care for the aged or disabled, etc.), please present it along with your health insurance card.
If you have been prescribed medication at another medical institution, please present your prescription record.
If you are experiencing severe pain, high fever, or vomiting, please notify receptionists.
We take the utmost care in handling personal information, so please feel free to visit us.